Inner Calm Reiki
A warm welcome from
Leslie L. Sommers,
Reiki Master/Teacher

Rei (universal) and Ki (life force energy) is an ancient Japanese practice that promotes relaxation, realizing many benefits. I offer professional Reiki therapy in order to provide these benefits to you. Some of the more common benefits clients experience are:
Increased relaxation

Reduced stress

Accelerated healing


Improved blood flow

Reduced anxiety

Reduced pain

Increase of energy & vitality

Release of emotional blockage

Aided spiritual growth

Better sleep

Call today to set up an appointment and experience the many benefits of Reiki for yourself.
Interested in becoming a Reiki student? Visit my student page for current schedule and/or to arrange for private lessons.

In love & light, wishing you good health & many blessings - Leslie ♥


---
Sign-up & Stay Connected



Scan this image with your cellphone or send an email to:
InnerCalmReiki@gmail.com
to ask to be added to the mailing list.

I'll never bombard you with junk mail and only send out special offers or blogs on occasional.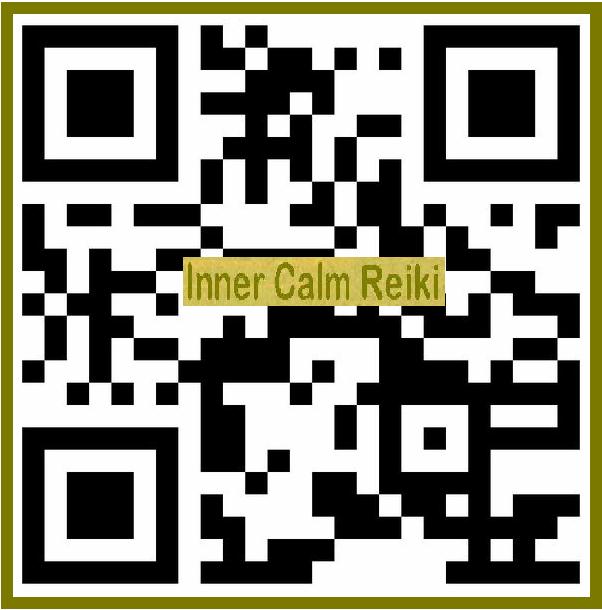 Preparing for your Appointment



Wear comfortable non-constricting clothing and clean dry socks. Avoid wearing jewelry, belts or anything metal. Do not eat anything heavy right before your session. Allow for a little extra time for your first appointment.
---
What to Expect

The Reiki practitioner will have you lie down on a padded table. You are fully clothed, but can have a blanket if you prefer one. There may be music, essential oil scents, crystals or other items used. The practitioner will let you know when she is starting and when she is finished. It begins with a silent gassho (meditation/intention/prayer) and then the practitioner will gently place her hands in various appropriate positions throughout your body. If you prefer not to be touched, she can place her hands just above your body. Reiki is completely safe, gentle, natural and intelligent in that the energy knows exactly where to go. After the session, you'll have an opportunity to discuss your experience. Some clients feel heat, tingling, emotional, sense of peace, relaxed. It's really an individual and personal experience. Other's may feel nothing, but the energy flows regardless. Many say they sleep better after their session.
---
Search our Website