Rates & Services
Discounts & Specials:
Discounts and specials may be available, please inquire.
Reiki (in-person):
30 min (in-person) session: $60
60 min (in-person) session: $90
90 min (in-person session: $130
Note: First in-person session includes consultation and may take a few minutes longer.
Please allow for the extra time.

Book a Session:
Call Inner Calm Reiki at 973-809-9321 or email InnerCalmReiki@gmail.com
Reiki (distant):
30 min (distant) session: $35
60 min (distant) session: $60
If distant Reiki is for more than one person, add $10 per person. Instructions will be given to client prior to session.
Animal Reiki:
20-30 min (in-person) session: $40
30-60 min (in-person) session: $75
30 min (distant) session: $25
60 min (distant) session: $40
Note: How long a session lasts is really dependent on the cooperation of the animal involved.

Guided Meditation:
Let me help you learn how to relax and go to a peaceful quiet place within.

15-20 min (in-person/phone) session: $50
10 min (approx) personalized meditation: $50 (Recorded file or private YouTube link). After a quick consult, the video is created based on issues you may be dealing with. Video can include pictures you provide.
Chakra Stones/Crystal Sets:
Set includes all seven stones/crystals (one for each Chakra), chart and organza bag. Stones/crystals chosen may not be exactly as show. Each set comes in it's own gold colored organza drawstring bag and is Reiki charged prior to shipping. Set: $20 (Currently shipping within the USA. Please inquire if outside USA).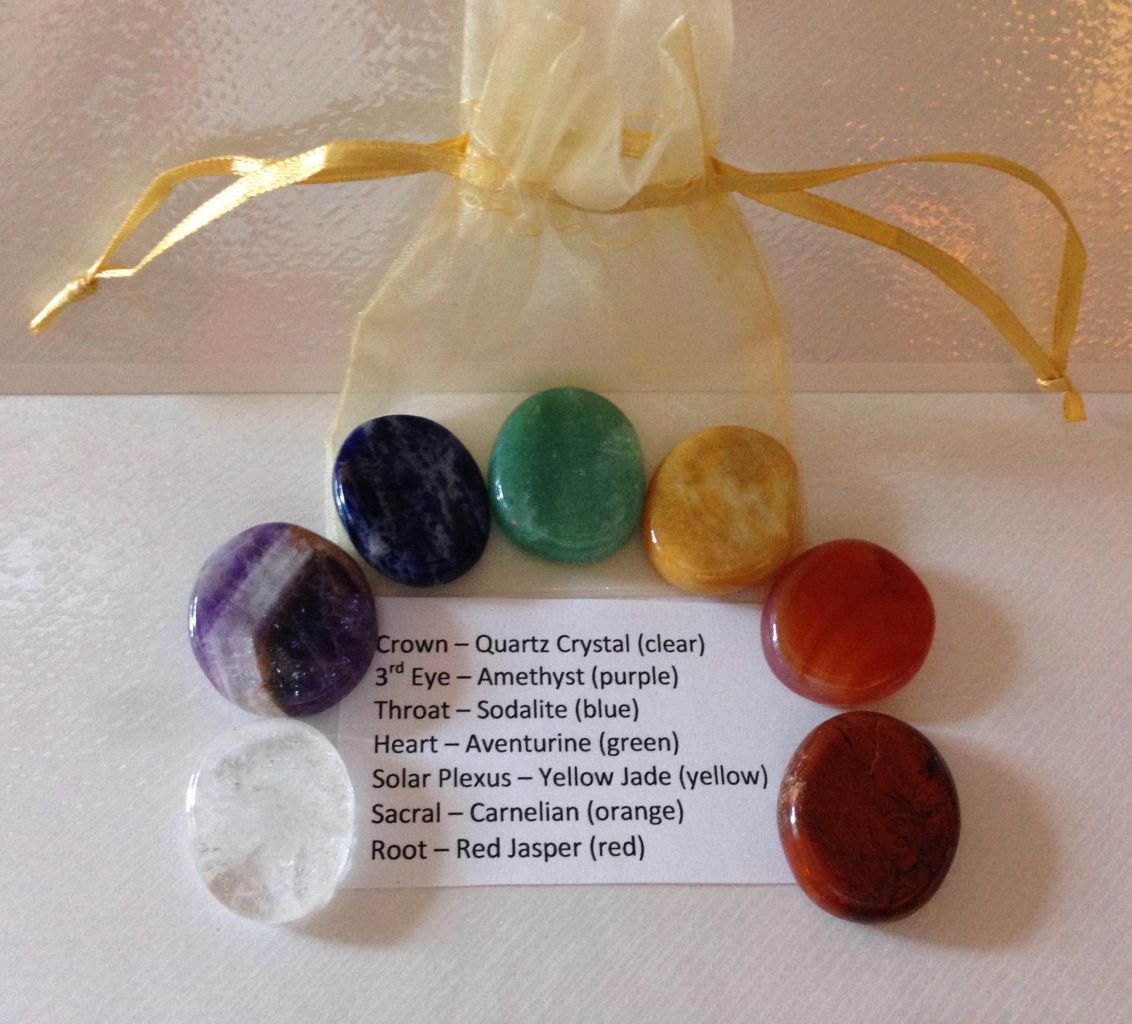 Reiki Infused Bear:
These beautiful soft stuffed bears are Reiki infused with love, by me. Makes a nice gift for yourself, a sick friend, cancer patient, elderly patient or young child. Whoever cuddles the bear, reaps its benefits. Will mail to you or recipient. This bear is recommended for ages 3 & up. Bear is 10", and made from 100% polyester fiber. He has a tee-shirt with logo and a satin ribbon around his neck. His nose and eyes are embroidered, so there are no hard parts. So soft & very comforting! Cost: $35 (Currently shipping within the USA. If outside the USA, please inquire).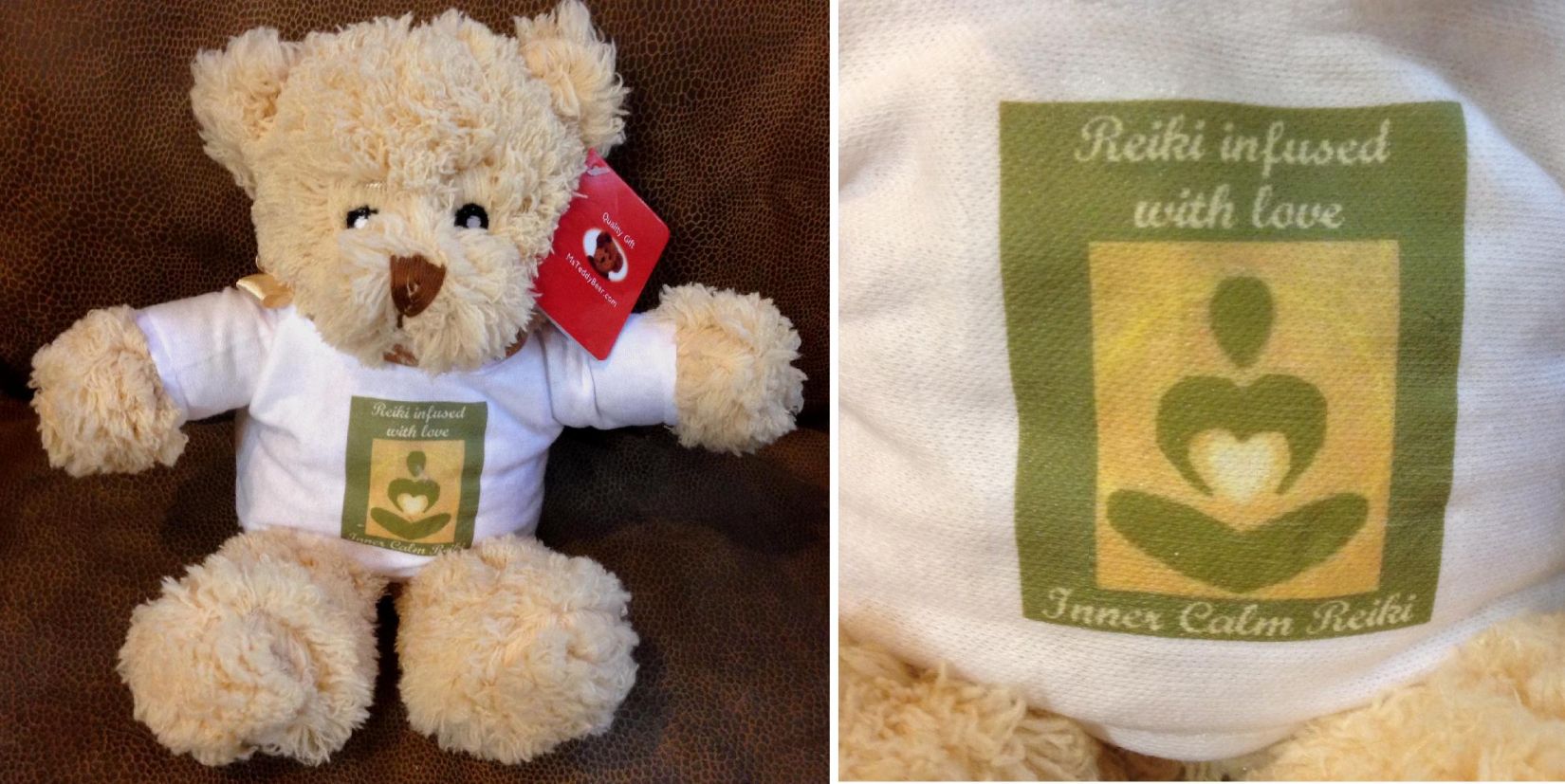 GIFT CERTIFICATES ALSO AVAILABLE